About "Hospitality Today" magazine




Above: HT combines copy and images with on-page video and live links (Lord Coe, top L, speaks on video on this example, which is pages 10 and 11 of HT7)



Hospitality Today magazine is the online magazine for the UK's £90 billion hospitality sector. It is a multi-media magazine with video on the page, and can be read anywhere, anytime on any computer: PC, Mac, laptop, iPad, iPhone and most smartphones.

Hospitality Today magazine is designed specifically and solely for online - unlike "digital versions" of the printed issues of legacy publications. Online, a facsimile of a printed page does not work. We have designed our copy volumes per page, type size and fonts, and layout specifically for reading on screen - and of course, we also use video on the page and one-click links, to make the most of the capabilities of our medium.

PRs - see our 2014 Forward Features List (pdf, 2.3mb).

Advertisers - see our rates & offers at HospitalityAdvertising.co.uk.

Hospitality Today's unique distribution model reaches some 35,000 owners of hospitality businesses by email, with a link to each edition. This covers owners and managers of hotels, restaurants, inns, guest houses and B&Bs, as well as senior hospitality and tourism professionals including consultants.

Hospitality Today has its own web TV channel at HospitalityToday.TV.

Launched in January 2011, Hospitality Today magazine is published by Special Publishing Ltd., which celebrated its 15th anniversary in 2011. Special Publishing is also currently developing a consumer-facing website for everyone who loves eating out, at Restaurantgoer.com (advertising information is at ReachRestaurantgoers.com).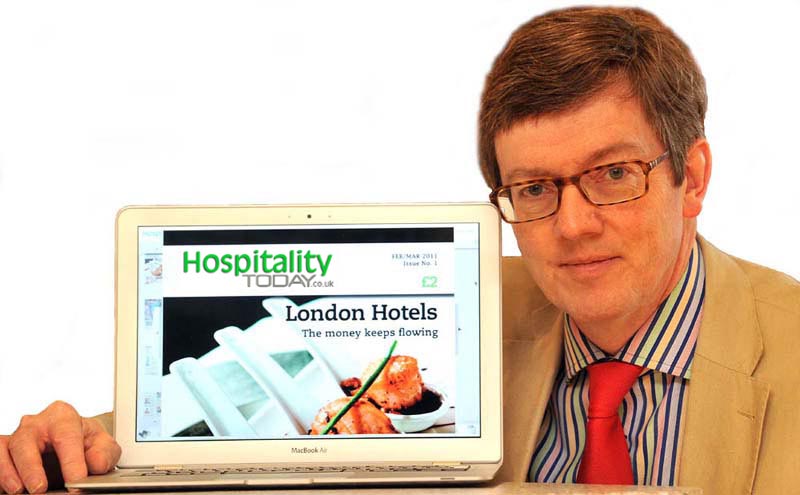 The company's Managing Director is David Weston (above), who has a 20 year track record in the travel, tourism and hospitality sector. He is a Fellow of the Tourism Society (FTS).

After gaining a BSc. in Printing & Communications Technology, David started his career printing LP covers, then served as director of a small London advertising agency before moving into tour operating.

David created the Great Escapes short breaks brand, and built it to a 17% share of its highly competitive market (and best in net profit margin out of all the major short breaks operators) over a five year period, winning the business a Deloitte & Touche/The Independent "Indy 100" award in May 2002 presented by the Small Businesses Minister Nigel Griffiths MP, for achieving sustained profitable growth in the top 1% of all UK mid-market companies (across all sectors).

After leading the 3i-backed Management Buy-Out which combined the holiday businesses Great Escapes, Allez France, SuperSites and Corsican Places to form the newly-created Holiday Places Group, David served for a year as the group's first Managing Director before selling up.

David founded the Bed and Breakfast Association, the UK trade association for the £2.1 billion, 30,000 business B&B and guest house sector, which won the CBI/Trade Association Forum "Sector Representation Award" in 2010 as the best trade association in Britain at representing its members.

David is co-author of How to Start and Run a B&B, reviewed as "One of the most practical, well structured, easy to read and informative small business books I have come across". The Times said "If you're thinking of buying a B&B or you've just started in one ... buy it. Solid advice, well written, good, up to date info especially on marketing". He has also written for VisitBritain's 'Accommodation Know How', Travel Weekly magazine, Parliamentary Monitor magazine and others.

David was a panellist in the Spring President's Debate run by the Tourism Society at Westminster Central Hall on 27th February 2013, hosted by the Society's President Lord Thurso MP. The debate was on the subject "The Value of the Visitor Economy".



Click the button below to open and read Hospitality Today online now: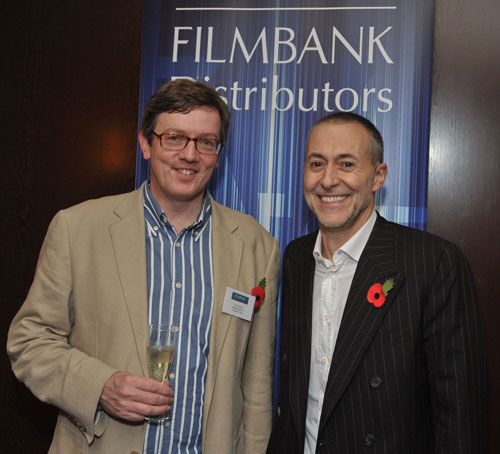 Above: Hospitality Today Editor David Weston with Michel Roux Jr at the launch of 'Michel Roux's Service' (10 November 2011) by Filmbank, the distributors of Hollywood movies to the hospitality industry.
Michel was exclusively interviewed in Hospitality Today's Oct/Nov 2011 issue.




"Hospitality Today always addresses issues relevant to the pub sector in an informed, intelligent way. It is of benefit to the industry in it's capacity as both a shaper and presenter of the industry viewpoint and as a listening ear and herald for the opinions of those involved in the trade. Add to this its informative and often entertaining slants on 'whats new' in the many areas of interest in our industry, and you have a pretty impressive publication."
Steven Hardstone
Publican and Licensee